Positive: Professionalism, Punctuality, Quality, Responsiveness, Value

Nothing but EXCELLENT! We've now utilized this service 3 times in the past few months and still have more planned ahead. These guys are super efficient, quick & friendly. They truly know what REAL customer service is!! Thanks guys!!
Positive: Punctuality, Responsiveness

I would definitely recommend VTP Services. They responded to my inquiry promptly and got my trash pickup scheduled that week. The men who handled the pickup arrived on time and worked quickly. They were friendly and more than willing to do the heavy lifting and hauling of our garbage. If the need arises I will use them again.
Positive: Professionalism, Punctuality, Quality, Responsiveness, Value

Hired VTP to tear down an old shed and remove all the debris and junk from inside. They were pleasant, informative and responsive. I would highly recommend them for this type of service. Very, very impressed.
Positive: Professionalism, Punctuality, Quality, Responsiveness, Value

Excellent band of brothers, all hard workers, showed up in a timely fashion, went beyond the call of duty, an integral part of moving out of our home, we would have failed without them. Much appreciated, and highly recommended.
Positive: Professionalism, Punctuality, Quality, Responsiveness, Value

Kyle and company at VTP were so helpful and patient with my ever changing plans of what needed removed. They showed up when they said they'd be there, the quoted price was what was charged, and the mess was gone. I appreciate their willingness to deal with the mess!
Junk Removal Fayetteville AR

Junk Removal Rogers AR

Junk Removal Bentonville AR
We have rolloff dumpster rentals available for your construction sites or remodel projects.
We service all of Northwest Arkansas with a broad range of junk removal solutions.
We service all of Northwest Arkansas with a broad range of junk removal solutions.
Our collection services are, but not limited to:

Mattress disposal
Our valet mattress removal and disposal services are available to help you get rid of an old mattress and other items that are large and bulky to haul off.
GLASS, DIRT & CONCRETE
We handle proper disposal of materials like broken glass, excess dirt and heavy debris so you don't have to.
YARD WASTE
We can remove anything from natural to man-made waste from your lot.
FURNITURE
Leave your old sofa in the past, not the garage.
CARS, TRAILERS & TIRES
If it's a rock that just won't roll, we can get it off of your lot!
Lumber
Old lumber can be reused and recycled for many other products and projects.
SORRY, NO PAINT
Unfortunately we are unable to take or dispose of any paints. Check with your local authorities for instructions on how to properly dispose of these items.
APPLIANCES & ELECTRONICS
Big or small, old or new, consider it gone.
Do you have unwanted junk piling up? Give us a call today!
SOLUTIONS FOR REMOVING UNWANTED ITEMS
NORTHWEST AR PROPERTY CLEANOUT & PROPERTY CLEANUP SERVICES
LANDLORD SOLUTIONS * FAMILY SOLUTIONS
Considering a Spring project and have Rogers AR junk removal needs for a property that you own? We will have your rubbish, debris, trash, or other unwanted junk hauled in an environmentally friendly and efficient method. Landlords and property managers love our services. They know that they can count on VTP Junk Removal to respond quickly and provide the affordable solutions to assist them in cleaning up their properties, getting them ready to lease quicker and more efficiently than doing it themselves.
We are the best in the business for junk removal Rogers AR and strive to make every client of ours fully satisfied. Our services are perfect for real estate agent, bank ROE managers, or any property owner that wants to get their assets cleaned up and ready for sale or lease. We can provide services that include garage cleanout, a house cleanout, office cleanout, foreclosure cleanings, and warehouse cleanings just to name a few. If it's junk removal Rogers AR that you need then call us today.
JUNK REMOVAL FAYETTEVILLE AR
LOCAL JUNK REMOVAL NORTHWEST AR
LOCAL BUSINESS = GREAT CUSTOMER SERVICE
Supporting a local small junk removal business is the right thing to do. VTP Junk Removal was started in 2016 to fill a specialty need of providing doorstep trash and recycling collection at local apartment communities. Kyle had over 14 years of experience working in the trash and recycling collection industry here in Fayetteville and noticed a need for a level of service that wasn't being provided.
Filling this void created many happy customers, and in addition, full-service junk removal became a frequently requested service. So in 2018 we added to our services and began offering a local bulky waste removal solution and have expanded from Fayetteville to provide junk removal Bentonville AR and now junk removal Siloam Springs, pretty much anywhere in northwest AR.
It has been a pleasure to bring satisfaction to so many locals and we appreciate your trust in us to provide these local junk removal solutions. We are locally owned and operated and offer our services to all of northwest Arkansas. VTP is your local junk removal northwest AR professional.
JUNK REMOVAL FAYETTEVILLE AR
Call VTP Junk Removal and we will lift the burden of worry from your mind regarding your junk removal Fayetteville AR. Our team of professionals will take the weight off your shoulders with our stress-free junk removal services. When you have junk removal Fayetteville AR, we are the team to call because we will do the heavy lifting so that you do not have to.
We bring a stress-free junk removal experience to your door and can quickly clean up your home or business. Our Fayetteville AR junk removal services are timely, thorough and the best that you could ask for. One call schedules a timely response team that will deploy our Fayetteville AR junk removal services to your door, often times in the same day. We can work within your schedule and can haul off just about any items that you have. The junk removal Fayetteville AR team is equipped to haul off items large or small, even old hot tubs and automobiles.
Call us today and discuss how our 100% stress-free junk pickup services can free up your stressful life. Large items that easily fit into our junk haulers are unwanted appliances, broken or donatable furniture, old mattresses, televisions, freezers, even e-waste, hot tubs and home remodel construction debris.
JUNK Removal Springdale AR
REMOVING ITEMS THAT YOU NO LONGER NEED
VTP Junk Removal professionals are your source for Springdale AR junk removal and is the best solution to your residential and commercial junk removal Springdale AR and recycling needs. We will deploy a quick response team to tackle removing just about any item or project that you have. Some of the items that we often remove for people are large televisions, above ground swimming pools, carpeting, old fences, tires, and auto part; we even have appliance removal and mattress removal teams; pretty much any bulky waste item that you have.
Have recent storms impacted your property? We are not just your source for junk removal Springdale AR as we can also remove large debris from downed trees to collapsed structures. Does your office need items removed? Our Springdale AR junk removal specialists can remove old office furniture, clear warehouses, and free your commercial space of unwanted items after a tenant vacates.
Have you inherited an estate that needs to be cleaned? Has a relative left you with a hoarding nightmare? We can save you unwanted headaches and misery with our junk removal Springdale AR team and take away these unwanted items.
NEED JUNK REMOVAL ROGERS AR TODAY?
CALL US NOW TO SCHEDULE PICKUP
AFFORDABLE JUNK REMOVAL SERVICES FOR
YOUR HOME OR BUSINESS
VTP Junk Removal can provide affordable junk removal solutions to meet the timeline and budget that you have. We have attic cleanout services that can eliminate potential risks from having too much weight in your attic or combustibles that may catch fire.
Have a storage unit that needs cleaning out? Our Rogers AR junk removal teams can assist you with those whether one unit or multiple; we have the resources to accommodate large and small junk removal Rogers AR needs.
Our affordable junk removal services can partner with your business to keep your premises clean and safe as well as bring your rentable tenant spaces or storage units back to a rentable condition quickly. Call us today to discuss your junk pickup needs. If you want to know more about what to do with an old above-ground pool, read on. See How to: Above Ground Pool Removal in our article.
JUNK REMOVAL BENTONVILLE AR
AFFORDABLE JUNK REMOVAL SERVICES FOR
YOUR HOME OR BUSINESS
Kyle calls his business a clutter solution. He says, "people buy and collect so much stuff these days and we help solve customers' problems. Consistently, we see the problem people have with dealing with so many years of accumulating stuff. When a customer has been in a home for a long period, there is an amazing number of things that we as people tend to collect and at some point, it just has to go. One would not believe some of the problems that we have helped clean up".
For his commercial clients, property managers call on VTP, sometimes in a panic, to quickly remove old or broken furniture or debris prior to or after a tenant vacates a space. Kyles team can mobilize quickly and help these clients clear out any unwanted items and get the space back to a leasable status. Kyle included, "we do the heavy lifting, any work that includes bagging and boxing, lifting, and loading these unwanted items… anything except hazardous materials."
If you have a Bentonville AR junk removal need, or anywhere in northwest AR, your one call away from help. Our service area includes all of Washington County and Benton County so whether you need Bentonville AR Junk Removal or Siloam Springs Junk Removal we are here for you.
SILOAM SPRINGS JUNK REMOVAL
COMMITTED TO DOING OUR PART
Junk removal Siloam Springs can be a real pain as there are not many companies that service that area who are conscious of where the junk ends up. There is no reason to dispose of a junk haulers load in the landfill when portions can be donated and recycled. We have committed to doing our part in protecting the environment and providing gently used furniture to non-profits like Potter's House Thrift and Habitat Restore. We want to be the leader in sustainable practices for Siloam Springs junk removal.
Being that there are limited businesses that handle junk removal Siloam Springs, we want to provide a better solution. The natural extension of our junk removal Bentonville AR business was to move west and provide services for junk removal Siloam Springs. We are excited to add this service area to our list of areas served.
FOR JUNK REMOVAL NORTHWEST AR
VTP is not only dedicated to you, but we are also conscious of best practices for protecting the environment. Although we haul off a variety of items, often times taking the stuff that other junk removal companies won't, we don't just take all of the items to the landfill. Recyclable items are sorted and transferred to scrap yard and we take great care to make sure that potentially hazardous items are disposed of as responsibly as possible.
Does your northwest AR junk removal needs involve removing items that may have a 2nd use? We evaluate all items and those in reusable condition are donated to local groups like Fayetteville's Furniture Friends, Goodwill and Habitat for Humanity ReStore® to name a few. With our environmentally-friendly practices, a good portion of everything we haul off is recycled or donated for re-use, keeping it out of local landfills when possible.
WHY CHOOSE VALET TRASH PROFESSIONALS
FOR NORTHWEST AR JUNK REMOVAL?
Well, we do not really like to brag but we do like for our customers to. Our 5-star customer reviews can speak to the level of professionalism and affordability that our junk pickup services provide. We love to hear what you think about us and we invite you to leave us a review on Google.
Our past customers sometimes become repeat customers as they appreciate our professional approach, honest quotes, and quick scheduling of our affordable junk removal services. Although we don't really feel like we are doing anything especially extravagant, the attention to detail and courteous teams really matter to you, as we see that in your reviews.
At VTP we know that these small things are what make us the best residential and commercial northwest AR junk removal service. Your satisfaction is our main goal because focusing on that ensures that when you need us in the future, we will be the first junk pickup service that comes to your mind. No job is too big or too small so give us a call, we remove it all.
call today for a
free estimate
THIS IS EXACTLY WHAT IT SOUNDS LIKE...
Our junk haulers are perfect for furniture removal, large appliance removal, refrigerator removal, mattress removal, couch removal, electronics removal, hot tub removal, lawn mower removal and even automobile removal.
It doesn't matter what items you need to be hauled away, this is what we do! If it is something that you want to dispose of or donate, need junk removal Siloam Springs or junk removal Bentonville AR, our friendly team can make that happen, just give us a call, we want to be your go-to junk removal business professional.
Throughout our many years in the junk hauling business, we've taken away over 100,000 lbs of junk away for our clients.
Customers are the heart and soul of our business.
Read what all the fuss is about.
VTP was quick and reliable!! I hired them to remove a shed and trampoline. They did an amazing job and the yard was completely cleaned up. They even made sure my fence, that was already falling apart, was put back together so my little dogs couldn't escape. They stuck by their estimate and we couldn't be happier. Would definitely recommend to anyone. We will be calling again if we need more work in the future.
I have used VTP twice now to pick up anything from regular household trash to the stuff we cleaned out of our garage/barn. Both times I have gotten amazing, quick service! I highly recommend them for your haul off needs.
VTP came out next day and removed all our debris for a reasonable price. Very professional and respectful. Highly recommend!
Great company! Trustworthy, speedy service and cost efficient. I highly recommend Kyle and his team for all odd jobs and hauling around the house and business.
Hard working and very pleasant to do business with. I'd recommend them to anyone and will have them on dial ready to go for other needs.
I was really pleased with the service. Very prompt and professional and they had the most reasonable price for the job I needed done. I would use this company again.
They were great! Called this morning and had us finished by 1:30pm! Definitely recommend.
They contacted me right away and set up a time for the next morning. very pleasant to work with. They were very prompt getting there and getting the job done. I highly recommended them.
Very friendly and did high quality work.
I had the VTP team do a couple of jobs for us for a very large American retailer, they did a fantastic job and we will be using them again and have listed them down as one of our preferred Junk Removal Companies in the area!
Stay up to date with the latest articles about our hauling practices and more!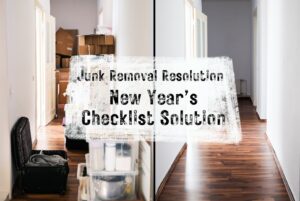 The holidays are passing, meaning out with the old and in with the new becomes more apparent. Why not start
If you are turning over a rental property, cleaning out an estate, handling a hoarding situation, or doing a home